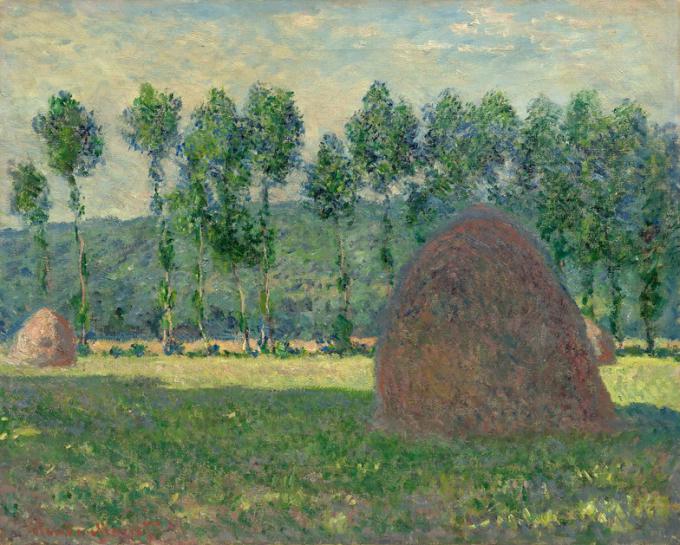 Haystack at Giverny

1889

64,5x87, oil on canvas

Ж-3398

Working in the open air (plein air) was Claude Monet's artistic programme. Through observing nature he had reached the conclusion that there are no con­stant local tones and that the colour of any object changes depending on the lighting. From the end of the 1880s Monet began to work in series, returning to the same landscape motif over and over again.

His most famous pictures were painted at Giverny: Haystacks, Water Lilies and Poppies. The canvas Haystack at Giverny is remarkable for the simplicity and ordinariness of the motif chosen by the artist. The hot summer sun and the shadow from a cloud crossing the sky change the usual colours of the objects, making the haystack look mauve and the foliage dark blue.